Summertime Staples for Your Closet
What are you wearing over and over this summer? Here in Florida it is HOT as Hades so I tend to go for light and breezy summer uniforms that don't cling or stick to the skin. We're mid-move into a new home so our whole family is living out of suitcases of capsule wardrobes by default.  To be honest, capsule wardrobes/daily uniforms have always intrigued me so this summer has been a great trial period since we've needed to live with less as most of our belongings are packed in a storage container. Today I'm sharing the outfits I'm consistently rotating right now. Lucky for all of us, everything I'm sharing is on sale! Click the photos for links.

This Madewell t-shirt dress was scored at Nordstrom Rack, and has been in constant rotation.
The Lilly Pulitzer Jackie dress. Lightweight silk makes this perfect for dressing up or down.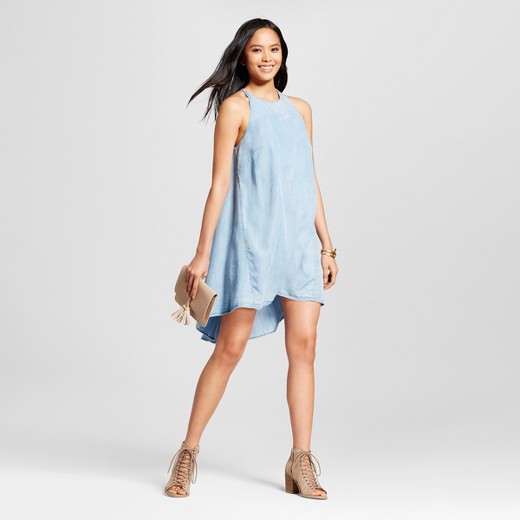 Easy, breezy light chambray dress from Target. I've worn this many times this summer paired with both sandals and my Rifle Keds.
Swishy culotte-type shorts from The Gap paired with a neutral tank or white tee. Cool and classic.
J. Crew white denim, perfect amount of stretch, goes with everything, what more could you want?